Truck accidents are common in all parts of the world and often result in serious injuries. However, anyone involved in the accident should know what steps to take to protect themselves in the aftermath.
State law allows you to file a lawsuit if you're involved in a truck accident that wasn't your fault. In such a case, the negligence party or insurance company should compensate you for any damage you suffered due to the accident. These include any cost associated with seeking medication, loss of current and future earnings, loss of personal properties, car repair, etc. However, you must prove beyond any reasonable doubt that the other party acted carelessly, which led to the accident.
That said, if you're involved in a truck accident, there are important steps you need to take to find justice and strengthen your case. These include:
Get Medical Treatment
Your health should become a top priority if you get involved in a truck accident. And even if you think you weren't hurt, you should rush to the nearest hospital. This is important since you may have sustained internal injuries which may not show symptoms immediately after the accident.
Seeking medication allows medical professionals to evaluate you for external and internal injuries. From there, they can provide the proper medication to help promote your recovery process. Besides, going to the hospital allows you to get advice on how to deal with the stress associated with the accident to avoid developing mental health disorders like depression and trauma.
Going to the hospital not only helps promote fast recovery but can also help you strengthen your case. That's true since the doctors can provide you with a medical report you can present to the court as proof of the injuries you sustained in the accident. Additionally, you can use your medication bills to calculate your total compensation.
Call The Police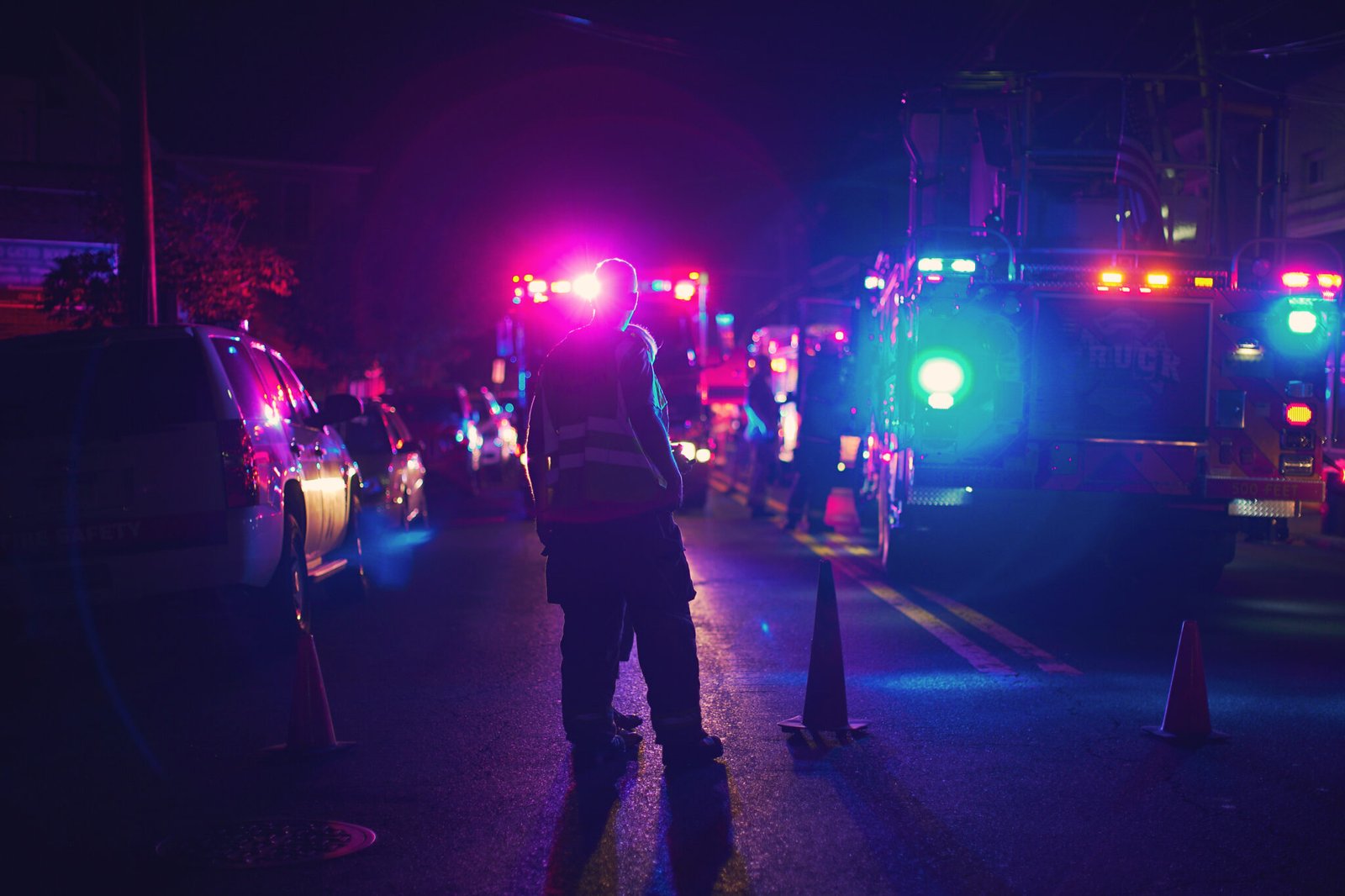 Another essential step you need to take after being involved in a truck accident is to call police officers to give a statement. This is the time to give general details about the incident. In your report, you can indicate anything you can recall from what happened- the date, time, location, and how many vehicles were involved, to name a few.
Besides, police officers are experts in traffic law and, therefore, can help determine the at-fault party to the accident.
Contact A Personal Injury Lawyer 
A personal injury lawyer will play a critical role in your lawsuit. You'll need a professional in legal matters to assist you in pursuing your case and seeking the compensation you deserve. Your lawyer can assist you in many ways. For instance, they can take full charge of filing your truck accident injury case, which can allow you to focus on your healing and recovery.
In addition, a legal professional can also help interpret some complex laws you don't understand yourself. They can offer advice on how best to pursue your case to achieve more favorable outcomes. Moreover, personal injury lawyers are trained professionals in negotiation. Therefore, hiring one to represent you in court can help increase your chances of getting better compensation.
As a good start to finding a reputable lawyer to work with, you can ask for recommendations from family and friends. A quick search on the internet will also allow you to know the legal professionals within your locality and who can best help you navigate the legal process of a personal injury case.
Document All Evidence Of The Truck Accident
Like any case, the success of your truck accident lawsuit will majorly rely on the amount of evidence you can produce. One of the best ways to gather evidence is to take photos of the incident. This involves taking pictures of the trucks or motor vehicles and the area around the scene. You can achieve that using your smartphone.
Apart from that, don't forget to take photos of your injuries. This is essential since wounds and bruises heal and could fade over time, which can make it difficult to prove in your case that you sustained injuries in the first place. The photos you take can prove evidence of your injuries even years after the accident.
Furthermore, if possible, try to find and gather as many witnesses as possible. These people can help solidify your case and establish the timeline of how the truck accident happened. Ultimately, all these things can go a long way in helping you win your personal injury case and maximize compensation.
Takeaway
Filing a truck accident injury case can be overwhelming, especially if you don't know how to go about the legal process of pursuing a claim. And if you aren't careful, you might not receive the compensation you deserve. But with the insight above, hopefully, you can be guided on what to do after a truck accident.