Water is indeed one of the most important things humans can't live without. And yet, for all its life-giving benefits, uncontrolled water can be quite destructive and disrupt your life, especially when it hits your home.
Water damage is one of the most common and expensive disasters your home can experience. Whether you've experienced flooding due to a recent storm or your old plumbing pipe burst or started leaking, severe water damage should be resolved promptly and professionally to avoid further damage to your home.
With numerous water damage restoration professionals calling themselves the best, how do you find the right one? To help you get started, here are some tips to consider: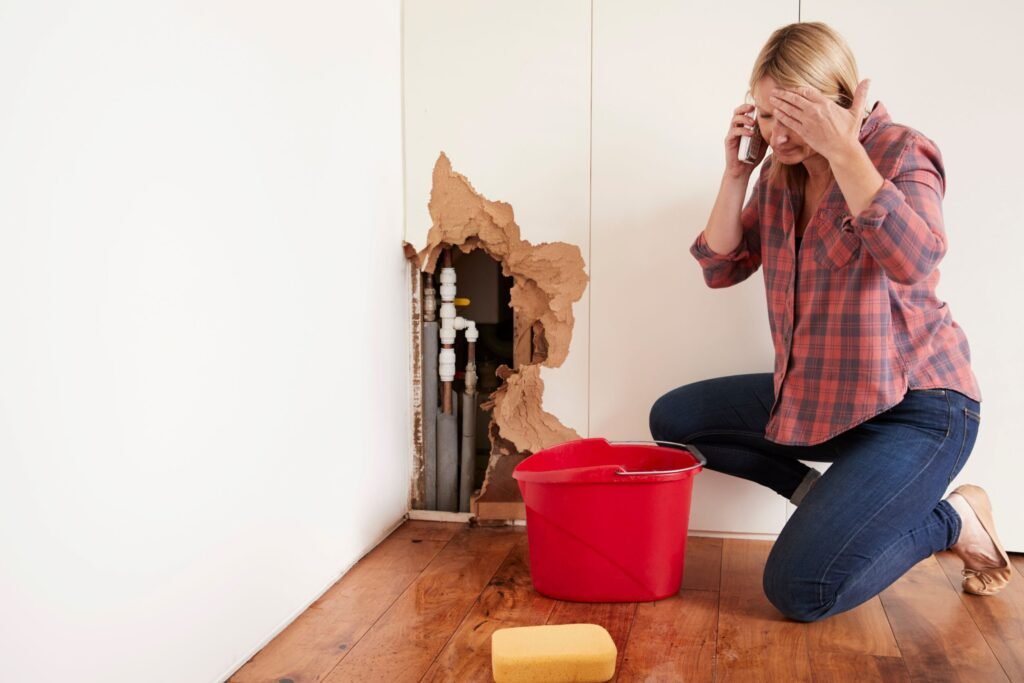 Search Online
One of the easiest ways to find the best water damage restoration professional within your area is to search the web. This is especially since most water damage restoration firms have an online presence and serve their audience with useful content and blog.
That said, searching online can quickly provide you with a list of local providers and get more information about such companies through client reviews and testimonials before deciding to hire them. However, as you check for reviews, don't just look at how many stars they have on review sites. Make sure to read the comments and feedback of previous clients to get a better idea of their potential strengths and weaknesses and the overall quality of their service.
Check Qualifications And Credentials
The most important thing you need to look for when choosing a water damage restoration professional is their list of qualifications and credentials.
First off, you need to ask for their certification. Being certified means the company and its technicians have met and obtained the necessary training and credentials to understand water damage and conduct the necessary procedures to handle any water damage case. Essentially, it's a good indication that they know what they're doing and can do the job.
In addition to their certification, you'd want to check about their experience. In general, if the contractor has been in the business for a long time, it can be a good sign that they've earned the trust of their community and are serving it well. They also have the necessary experience and the best techniques to work on all kinds of water damage and restore your home more efficiently.
Lastly, you may also want to ask about their insurance. It's highly recommended that you only work with an insured water damage restoration professional. This ensures that you're protected in case something goes wrong during the restoration process. For instance, if a worker caused damage to your property or got injured while working, you don't have to worry about legal issues or financial costs since their insurance will cover the damages. 
In summary, hiring a certified, experienced, and insured water damage restoration professional can help ensure quality work and assure you that your home is in good hands while providing you with peace of mind.
Request A List Of References
When calling a water damage restoration firm, ask for a list of references or past clients who work with them. Any trustworthy firm shouldn't have any trouble providing references who can vouch for their works and services.
Once they provide you with a list, call those people and ask about the service provider's work. You could also prepare a list of questions before contacting them. Some questions you can ask include:
Did they complete the job effectively?
Are you satisfied with their work?
Were the workers friendly and respectful inside your home?
Is there any problem that occurred since the company completed the job?
Talking to previous clients can add another layer of accountability for the firm and gives you more confidence in your final decision.
Consider Availability
When signs of water damage show up, it's always best to act promptly. This is especially since the longer you wait, the more damage it creates to your property, especially if it occurs suddenly, for instance, a burst pipe. Thus, you'd want a water damage restoration professional that responds immediately to your situation.
In general, the best water damage restoration firm should have emergency remediation services. Since water damage can strike at any time, a reliable firm should be able to pick up calls or reply to inquiries 24/7 and set home visit schedules right away.
Ask For Supplementary Services
Reliable water damage restoration contractors typically go beyond the standard water damage services such as cleanup and restoration. For instance, some companies offer other supplementary services like mold remediation, fire damage restoration, air duct cleaning, and basement waterproofing.
That said, consider asking the restoration company if they offer such services. This way, you don't have to worry about searching for another company to handle other requests. Having one contractor to work on water damage and other relevant tasks can help streamline the process and restore your home much faster.
Takeaway
Water damage can be quite devastating, not only from the moment it occurs but also in the long term, especially if not resolved immediately. As such, don't delay the process and call a reputable water damage restoration service right away.
By following the above tips, you should be able to hire the best contractor that can help clean and restore your property in no time.